Home


Bio


The Music


Booking


Calendar



Blacksburg, Virginia--Charles walked into a local bar to hear Muddy Waters' old guitar player "Steady Rollin" Bob Margolin light up the stage.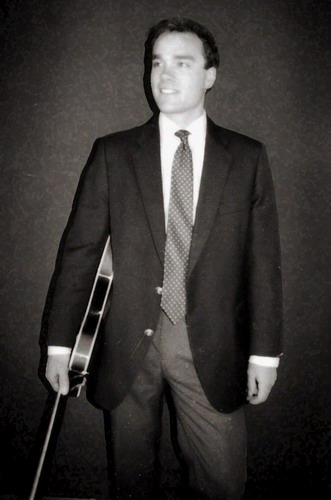 That night, he went back to his apartment, picked up his roommate's acoustic guitar, and hasn't been without one since.

A few years later, he moved to London to pursue a career in global finance, but his passion for playing won out. Following in the footsteps of other English musicians steeped in the blues, from Peter Green to Stevie Winwood, Charles came back to America to delve deeper into the heart of the music he felt compelled to play.

After an apprenticeship in the historic clubs of Chicago, Charles was pulled further westward, to one of the epicenters of the contemporary Blues scene--San Francisco. Wheal got the call from harmonica player Mark Hummel to fill the guitar chair in his band. He played on all of Hummel's releases since then, including three Harmonica Meltdown CDs (Mountaintop) and Hummel's Electro-Fi CDs, "Golden State Blues", "Blowing My Horn", and "Ain't Easy no More". Over the years, Wheal has played with a virtual who's-who of blues greats, including James Cotton, Snooky Pryor, Sam Myers, Joe Beard, Steve Freund, Charlie Musselwhite, Kim Wilson (The Fabulous Thunderbirds), Rod Piazza, Rick Estrin (Rick Estrin & The Nightcats), James Harman, Paul Delay, Jerry Portnoy, Lee Oskar, Magic Dick, Huey Lewis, Jody Williams, Jr Watson, Billy Branch, Curtis Salgado, Maria Muldaur, Bob Margolin, Anson Funderburgh, Cal Valentine, Detroit Jr, Barrelhouse Chuck, Billy Boy Arnold, and of course Mark Hummel. For almost a decade, he anchored Mark Hummel and the Blues Survivors, playing with some of the greatest musicians of their generations, criss-crossing North America and Europe to packed halls, and playing festivals and clubs to dedicated fans of blues and jazz from around the world.
In October of 2006, Wheal decided it was time for a change and left Mark Hummel to devote all of his energy to his own band. Charles and his band can be found playing at all of the best Bay Area clubs, providing a mix of Chicago, Texas, and West coast blues that gets crowds on their feet and keeps them there.